In which I watch The Wiz Live (slightly delayed) and reminisce about movie musicals…
I have this ability to retain songs and song lyrics in my head. Particularly from musicals. It's become something of a party trick, being quizzed to see if I know the words to a specific song from a specific musical.  If you know me at all, you know I'm a musical theater geek. A part of myself that I happily embrace. I was the kid dancing and singing in my bedroom to the cast recording of Annie, dreaming of being Andrea McArdle. I was also the kid who listened to the soundtrack of Grease interminably, acting out every song, every moment, while wearing my Grease t-shirt (iron on of the movie poster on the front and with my name in raised velvety letters on the back).
Pre-cable (and even after we had cable) and pre-VCR in our house, I was the kid who was ridiculously excited for the yearly airing of both The Sound of Music and The Wizard of Oz on network TV. Â Heralding in the holiday season with my favorite kind of music, my favorite kind of entertainment, the big old ham in me (in a tiny little girl) singing along with every single song and dancing along with the choreography. So, when NBC decided to resurrect this holiday musical tradition by producing musical productions live on TV, I was excited.
While neither The Sound of Music nor Peter Pan were perfect, I was still all in with them, enjoying the hell out of the exuberance of live, by the seat of your pants musical productions on such a large scale. More the better that kids around the country who don't have the resources or the access to live musical theater could watch. Which leads me to tonight and The Wiz Live on NBC.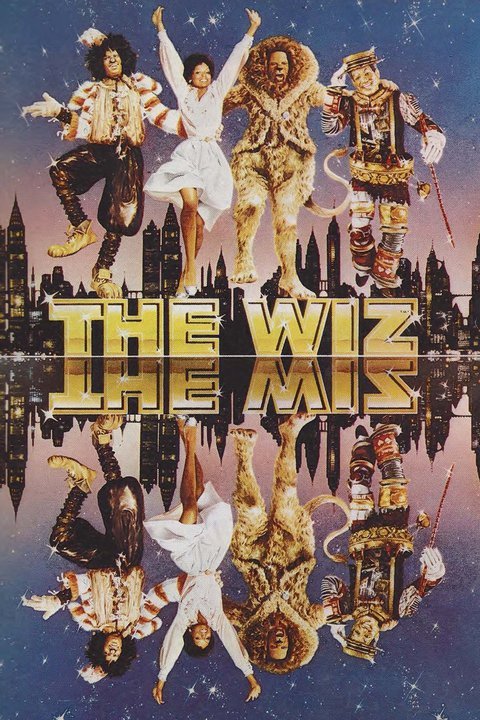 Of all the musicals and movie musicals that I loved as a child, The Wiz was at the top of the heap. The movie came out in 1978 and my 9th birthday party in January 1979 was at a screening of The Wiz, which was not the first time I'd seen it (my parents, always wonderful at indulging my interests, let me see it several times in the movie theater). I owned the double album on vinyl and played that soundtrack so much it warped. I knew every word to every song, every breath, every quirk of phrase. And I loved it! I now own it on DVD and still, to this day, if it happens to be on TV, I must watch.
So, I was thrilled last year when it was announced that the next NBC holiday musical would be a new version of The Wiz. A little trepidatious that it would live up to my expectations, but here we are. I love it. The cast is wonderful, the updates aren't jarring or obnoxious and fit in well with the theme of the original. The music? The music lives up to every one of my childhood memories. And yes, I still have it all memorized. It's right there like an old friend and it feels like a wonderful little gift to start the holiday season.
So, I end this evening with a love letter to musical theater, to movie musicals, and to The Wiz (Live and otherwise). Still holding a very soft spot in my heart. Â Can't wait to see what NBC has in store for next year's live musical.
And now I'm going to "Think of Home" (where I get to go in two weeks!)…